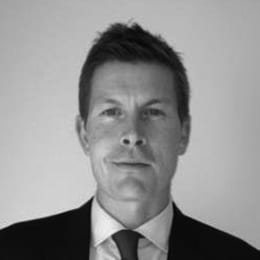 "An extremely important part of our philosophy is to make pensions, investments and protection cover simple and easy to understand for our clients"
ABOUT US
Summit Life & Pensions is a Dublin based brokerage which provides quality financial advice to a broad range of clients including professionals, companies, company directors, business executives and the self-employed. We provide an excellent customer experience to all our clients and work to ensure our clients understand our processes so that there is continuity in the service and advice that we offer.
Ian Feighery is the founding Director of Summit Life & Pensions. Ian has been working in the life & pensions industry for over 20 years and is a qualified financial adviser, retirement planning adviser and is also a fellow of the Life Insurance Association. He has great experience at helping clients with their personal and business financial affairs. Ian is married with 5 children.
WHY SUMMIT LIFE & PENSIONS
Simple, simple, simple!! An extremely important part of our philosophy is to make pensions, investments and protection cover simple and easy to understand for our clients. We appreciate that financial products can be very confusing and complex, so we speak in a language clients can actually understand.
Summit Life & Pensions is a life & pensions brokerage which holds agencies with all the major life companies and some smaller boutique investment firms in the market. This ensures that our clients receive quality advice and recommendations most suited to their individual needs. Clients receive a professional and friendly service from Summit Life & Pensions at all times.